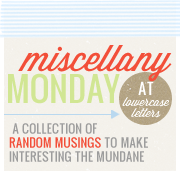 1.
Loosing weight
...... I need to do this so bad!!! But how?????? My hubby wants me to do low carb with him but I am not sure it is a good choice of a diet for me while I am nursing. But I am trying to figure out a better idea!?! What to do, I can't keep going up, it must go down!!
2. Getting ready for the day is something I
ALWAYS
wait till the last minute to do. I rarely get dressed before noon and then I have to rush to get ready to go pick up the girls from school. Why do I do this?!?!
3.
Clutter
.... I feel like my house is so full of clutter and nothing is organized. I know I posted about this the other day but I can not get it out of my head. I need to get going room to room and get this house back in order!
4.
Zander
.... as I sit here and type this he is crafting away at his little table in the living room. He is just so cute. He loves to color, draw, put stickers on paper, cut paper, use glue and tape on everything possible. I love all of his creations. He has quite the imagination!!!!
5.
Organization
..... I wish organizing stuff was not so expensive. I need to get this house organized. Oh, did I say that already, hee hee!
6.
BOWS
.... I love making them and creating them. It is a new love! I am thinking about doing a giveaway on my scrapbooking blog. A few bows. So keep an eye out for that!!
7. Saturday I found or I should say my cupcakes found the most disgusting spider in there room, of all places. It was huge!!!. AUHHHH
I hope you enjoyed my silly little post on Miscellany Monday........