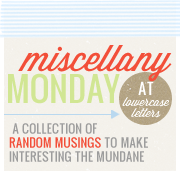 1.
Clothes,
I feel like all of my clothes are old and outdated! Once I loose this weight my hubby said I can get new clothes. I am so thrilled for that. I am going to have to bring a friend shopping!! I want a more up to date and fun wardrobe. Where do you all shop to get your cute clothes???
2. I am so
excited
for two things. My oldest daughter Alyssa learned last night how to clean the bathroom. One less thing I might have to do, I hope.
3. Second thing I am
BEYOND
excited for is I am getting a Gypsy this week, Thanks to my very sweet friend Dorcas. I love Her so much. It is amazing how God works.
4.
Happy Memorial Day
.... It is so wonderful to spend time with family! Thank you all who serve our country!!