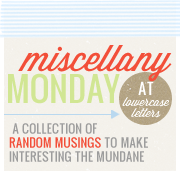 ONE.
Where oh where have I been?????
Minnesota and Wisconsin.
I got to go on a little mini vacation to see my family. I was so blessed to be able to help give my sweet sister in laws baby shower but she is more like a sister then an in law. She is so stinkin cute pregnant. Here are a few pictures from the shower but be sure to come back tomorrow for Fav Photo Tuesday.
The AMAZING cake my friend Sarah made.
The diaper cake
My Mom measure Melissa's baby belly.
Melissa the guest of honor. (not sure why this picture is so blurry)
Me, Melissa and my Mom
Man I really need a new camera but here is everyone who was at the shower.
TWO.
Speaking of needing a new camera, I feel like I am so in need of so many things. Some days I feel so greedy. But I really do need a new camera. For some reason my pictures are really starting to look grainy and it is driving me nuts!!!!!!!!!! I have owned this camera since Alyvia was a year old which means my camera is over 7 years old. WOW
THREE.
While on my little vacation I got to spend time with my very sweet friend Dorcas. I have not seen her for a year and a half so we really had such a blast catching up, shopping, eating and drinking yummy coffee!! I have missed her so much. Here we are.
FOUR.
I need to get crafting or I would go on and on with more picture and details of my trip but I better get going while Autumn is napping. I think I have over extended myself with to much on my plate!!!!!
FIVE.
Last but definitely not least Saturday was my sweet Aleczander's 4th Birthday. We decided to not do a party this year and instead went to Chucky Cheese and out to eat at Olive Garden. We really had such a blast and the kids are still talking about how much fun they had playing at Chucky Cheese!!!
Here is our birthday boy opening his gifts.
Be sure to check back tomorrow for more photos.......