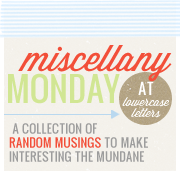 ONE - I have spent the last week taking care of a sick little girl. Besides taking care of my other cupcakes, the house and making many cards to try to relax. I am so glad she is feeling better but now Alyvia is not feeling well.. That is what comes with having lots of little cupcakes, spreading germs....... I am just praying the rest of us will stay healthy and pumping them all with vitamins!!
TWO - SO EXCITED!!!! I get to go to Wisconsin Friday for a mini vacation. I get to see my wonderful family and my sweet sweet friend Dorcas. I can't wait to sit, chat and enjoy some yummy coffee with her!! I have missed her so much!
TREE - I love how different cultures say 3. I know so random, HEHEEHEE!!
FOUR - BOWS, BOWS, and more BOWS....... That is what my life will be consumed with the next few days. I have promised the consignment shop in town bows and it has now been over a month. It just seams like something is always going on. So now as soon as I post that you will know what I am doing. CREATING BOWS!!
FIVE - My silly little baby, she is a roller and now knows how to scoot backwards. She is just so stinken cute but how do I get her to sleep through the night????
SIX - Have you hopped over to my scrap blog??? I have been creating like crazy and enjoying every minute of it!
SEVEN - Can you tell I am struggling with this blog post???
Happy Monday everyone. I will be back tomorrow to show you some adorable pictures of my cupcakes!!!