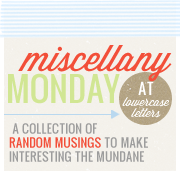 1. I have the most AMAZING Husband!!! Yesterday he preached at our church and he did the most amazing job. His sermon was AMAZING and so heartfelt. It really opened my eyes to see God's love flowing through him. He has not preached in so long and it was so wonderful to see him up there, preaching from his heart. It was just amazing to see God work through him, I have missed him up there!!! It brought tears to my eyes.

2. Yes, something you did not know about us. I am married to a ordained pastor. Though he has not been working as a pastor he is still one at heart!!! He was the youth pastor in the church we attended in Wisconsin for YEARS and when we moved here he gave up his position. He works in our church here on the board and as a Sunday school teacher but it is not the same, I really do miss it!!! It is his true calling!!

3. Another reason my husband is amazing!!! He works so hard and is truly an AMAZING father to our beautiful children and the most wonderful husband. Last night while laying in bed I decided today I was going to dedicate my Miscellaey Monday to him.

4. I feel some days I take him for granted, that he will always be here. I don't tell him often enough how much I love him and that I am so proud of him!!! That I could not imagine my life without him!!!

5. To close to home, next week will be the one year anniversary that my husbands cousin became a widow at only 29 with 5 beautiful children, after her husband was in a horrible car accident!! My heart goes out to her and her children, so please keep them in your prayers in the next week. I could not imagine and do not want to what my life would be like without my wonderful husband!!!

6. God is good!!!!! Thank you God for my wonderful and Amazing Husband!! I love you so much Craig and thank you for all you do for us!!!!!