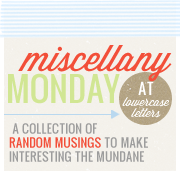 1. Fall or Autumn - How every you want to say it. It has to be one of my favorite times of the year. I have always thought summer was my favorite season but I think I love Autumn even more. Not just because it is the name of my sweet baby girl but because of the crisp air, the beautiful colors, the smells (pumpkin spice and fresh air from the windows being open) and of course homemade carmel apples, YUM YUM!!! There is something about the windows being open and the breeze through the house after being closed up all summer in the stuffy house with the air conditioning on. And those colors of fall, my FAVORITE and wow my new Pumpkin Spice Latte's, Oh so good!!!
2
. I spent most of the
weekend making hair bows
. I think I forgot how much work they are but I do love creating them!! I am still in the process of finishing them. I am hoping to have some of them posted for sale on my etsy store and to have some down town to sell by Thursday. That is my goal for the week.
3
.
Autumn is crawling and sitting up
..... She is crawling sideways, backwards and almost forwards. She can get wherever she wants and wow does she love the tile. She is sitting up when she wants too. She really has a mind of her own!! It is so fun to watch her and each an everyone of my children grow and change everyday..... I am so in love with my beautiful children!!!! God has truly blessed me!
4
.
Coffee, Coffee, Coffee....
WOW how I love the taste of you!! Going to get another cup!
5
. I just realized I never posted
Zander's Birthday pictures
. Oh you have a lot of pictures in store for you tomorrow. I can't wait to share so I will just share one of my sweet 4 year old opening his beloved gifts. I need to bring him birthday shopping this week. He got money for his birthday and it is burning a little whole in this little mans pocket!! Trains, leggos, cars, clothes, puzzles, dino's,
what will it be?????
Happy Monday sweet blogging friends!!