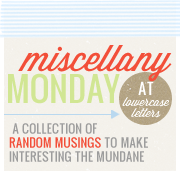 ONE

-
I just love
back to school shopping
, all of the pens and pencils, the new crayons and glue. Oh and don't forget those cute folders and backpacks. At the school the girls go to I am so thankful for uniforms not clothes shopping. We only need new shoes, sock and shorts. Seriously, I
LOVE
clothes but when it comes to my kids it is like torture to pick out the perfect outfit just for a day at home! So there is no worrying about what they are going to wear,YEA!!
TWO
- I am excited for them to get back to school for one reason only. HEE HEE
Less laundry
!!!! Yes you heard me right. I know it is a silly reason but I really do
HATE
dread laundry, I know I have posted one to many times about this but this is what I feel consumes my days.
THREE
- So lately I have been debating about settling with buying a cheaper camera and not getting my beloved SLR.

SIGH

I won't be able to afford an SLR for a very long time and I really need a better camera and one that does video too! My video camera and camera are antiques, they are over 8 years old. I saw one in an add at Target but it does not have very good ratings. Anyone have any suggestions???
FOUR
- I finally finished my project and I am so excited to share it with you all very
soon
!!
Five
- I have these
super cute shorts
each of my baby's have worn. I put them on Autumn today for the first time and I still just love them! I will have to show you all a picture as soon as she wakes up from her much needed nap. I was telling the kids that they each have worn them and they were amazed! Yes, even Zander wore them.
I guess I better get off my butt and get my dreaded laundry folded while Autumn naps.
Happy Monday!!!