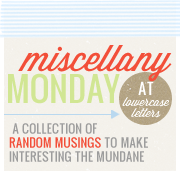 ONE
-
Family time
- We have a family tradition every year around Halloween we get together, carve pumpkins, roast pumpkin seeds and just hang out. This year Zander was so cute and wanted to do everything himself. It was so much fun!!!
(This was the best picture we got as a family)
TWO
-
Oral-B Professional Care Toothbrush
- We got new toothbrushes this week and all I can say is WOW, WOW, WOW!!! I have never been a fan of brushing my teeth but I LOVE this toothbrush!! I know it really sounds silly but it has to be the best tooth brush I have ever used and the cupcakes even love using it!!! MY TEETH FEEL OH SO CLEAN!!!!
THREE
- My
guilty pleasure of Fall
, can you guess?!?!
YES, Carmel Apples with chopped walnuts!! Every year we make them as a family and they are oh so YUMMY!!! They are all eaten up, I think we need to make more!!
FOUR
- The
change of seasons
also mean the changing out of clothes in the cupcakes dressers. WOW, having 5 now means a lot more work. I also need to change out sizes too, they seem too be growing so fast and everything we have been pulling out does not fit. I pulled out a long sleeve shirt for Zander and it was size 18 to 24 months not sure how that happened. HEHEHE He now wears a 4, I guess I better get to work!!
FIVE
- Did you know I have a scrapbooking/Craft blog I share all of my fun creations?? Click
HERE
to go to my other blog. Oh and I have an Etsy to sell my creations too. Click
HERE
to go to my Etsy store if you want.
Five
- I am so far behind in my
scrapbooking
I need to get on the ball and get busy in Zander's album!! I really want the Boys will be boys Cricut Cartridge before I start back up though. I am praying I can finds it for an AMAZING deal!!
SIX - No school today, I am trying to figure out what else we can do?!?!?! They have played games, musical chairs and now I think they are off to play McDonalds. I was thinking maybe a little later a craft and starting there Christmas lists. Did you see the cute Christmas notebook I made for my sister in law??
Happy Miscellany Monday!!!